Member Spotlight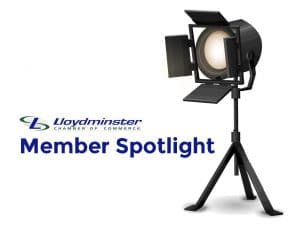 We know our Members have great businesses, and we want everyone else to know too!
As a benefit of your Membership, we will feature your business on the home page of the Chamber website. Your spotlight stays up for a week and you get mentions on our social media accounts announcing your Spotlight!
It's easy to get involved. Just send us a couple of paragraphs about your business or upcoming special event and a good version of your logo or a picture of your business. You will be featured on the next available Monday.
Send your info and logo to lisa@lloydminsterchamber.com. Contact us if you have any questions.